Wednesday, November 22, 2006
Tuesday, November 21, 2006
Monday, November 20, 2006
Well, it was like a month ago but thought I'd put at least a picture or two after all this time. The trip was great. We started in Nome, Anna and I and did our field work then she flew back to Fairbanks and I got to tour a few villages. So, here's a couple pictures from the trip but hopefully in the next day or two I'll put up a boatload more in the picture gallery section. Now that I have my new computer up and running I can catch up on details like that sort of thing. There's lots to catch up on, too (as you can see from the lack of posts).
Here's Anna coming back down the mountain up in the Kigulaiks. What a great day despite the miserable cold up on top there. We hiked in to the station.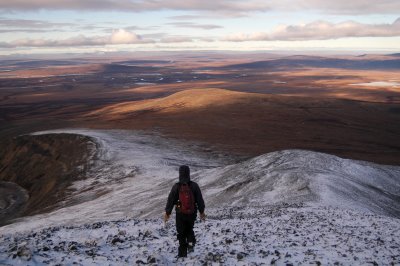 The station had all kinds of rime ice on it so we didn't do anything more than double-check that the antenna was in the right direction. I wanted to replace the anemometer that broke last winter but with all this ice on the station already I decided not to bother.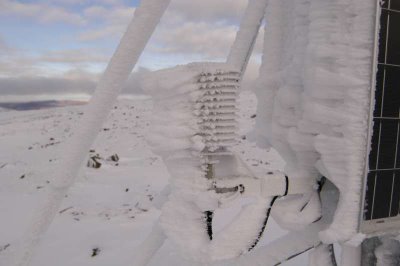 Ken's got some cool pictures of a rime-y station up on the slope
here on the WERC site
. Here's another picture from the Kigluaiks though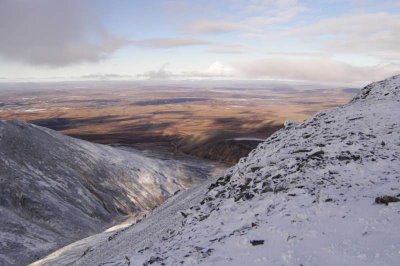 And, I finally saw the pet reindeer! I've heard about this fellow before but he was finally at the grocery store at the same time we were: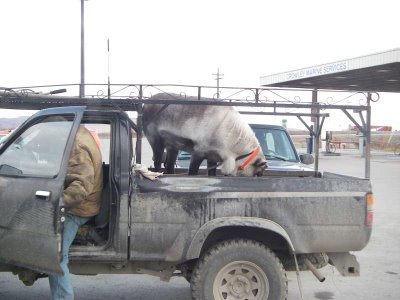 How cool is that? Okay, well, more to come later, tomorrow maybe.
Labels: Fall, Seward Peninsula, Work
Tuesday, November 07, 2006
Friday, November 03, 2006
Thursday, November 02, 2006